HTC Vive VR Porn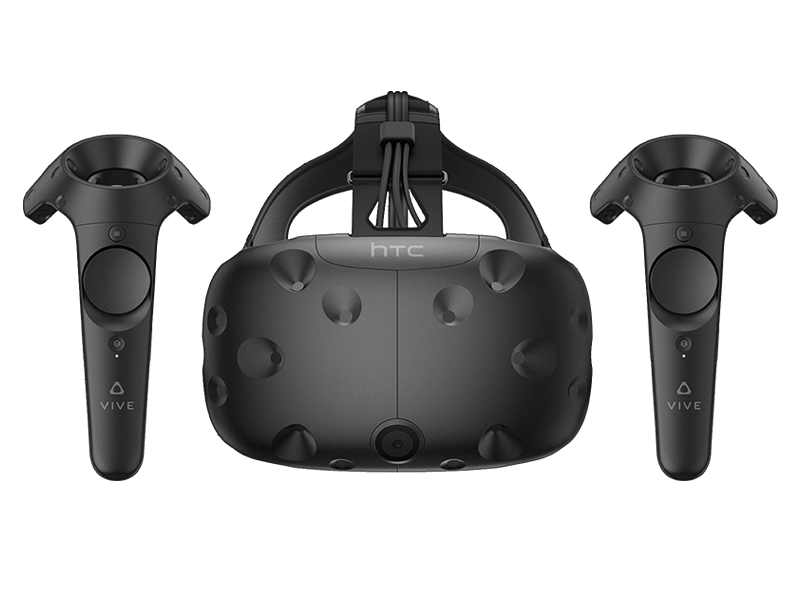 Quick Start Guide for Streaming VR Porn on VRPornGalaxy using HTC Vive:
Option 1:
Select a video to watch on your desktop computer from vrporngalaxy.com

Select the "Download Options" dropdown found under the player and choose "Preview: All Devices" to download the VR porn video to your drive.

Using a video player like Whirligig, play the videos on your desktop computer.

Put on your HTC Vive headset and enjoy full VR Porn immersion.
Option 2:
Download and install "Virtual Desktop" in order to browse and play VR porn videos directly from VRPornGalaxy.
VR Porn Videos for your Oculus Quest
Need to know more about the HTC Vive?
Influential gaming platform SteamVR and smart phone designer HTC have collaborated to bring users 3D virtual reality devices that boast the latest innovation. Users will have the ability to obtain a virtual 3D space from any room with "room-scale" technology when they don a HTC Vive headset. Consumers can expect an ultimate experience that completely immerses you. With the ability to freely interact with your environment, you can also communicate in VR and even manipulate objects and interact. Every VR porn enthusiast is going to really enjoy this experience.
Now if you watch VR porn the models will move around and entice you into a variety of positions in different places. You will enjoy a more provocative experience due to how well your physical signals and voice cues are interpreted.
Technical Specifications for HTC Vive
If you want seamless, smooth-flowing picture quality then you'll be amazed with the HTC Vive. With a refresh rate of 90Hz, you can experience a more "real-life" virtual experience. The device houses two screens and a resolution of 1080x1200 each. This key specification means you won't experience blurring or have a hard time focusing because each screen having a high resolution enhances the 3D feature.
Features of the HTC Vive that help deliver a seamless VR experience include:
1. More Than 70 Sensors
2. Laser Position Sensors
3. Accelerometer
4. Modern MEMS Gyroscope
You'll also get 2 hand held controllers with the HTC Vive package that allows you to perform more actions.
Your VR porn experience with this device will be life changing. When you take part in your favorite position with your porn model, the two "lighthouse" base stations of the Vive, responsible for tracking movement of the user down to the millimeter, it will seem all too real. The base stations track a space of 15x15 feet and have light lasers that sweep the room and can capture the location and even size of objects in the room. It also helps triangulate your position which is critical if you want the best VR experience.
There is also a front facing camera that is built in and detects stationary or moving objects in the room. This too helps triangulate your position. This camera can also help guide users around obstacles and warn of intrusions. In other words, you'll know when someone enters the room!
The ability to sync two devices using this technology definitely has potential and could be very beneficial to the industry. Even more so for the fans of the adult entertainment industry that are also VR enthusiasts. Imagine getting to enjoy a romp in a random public place with no worries of the cops arresting you…or even being able to get it on underwater…the possibilities are endless!
HTC Vive Support
ValveVR will be manufacturing the majority of the gaming content for the Vive. However, a strong emphasis is being placed on independent developers in terms of the platforms openness. Independents can build SteamVR supported software using the OpenVR software development kit. The HTC Vive is great for porn enthusiasts as well and the device is supported by many VR porn websites, including VRSmash.com. The HTC Vive is no longer just for avid gamers thanks to VR Smash developers.